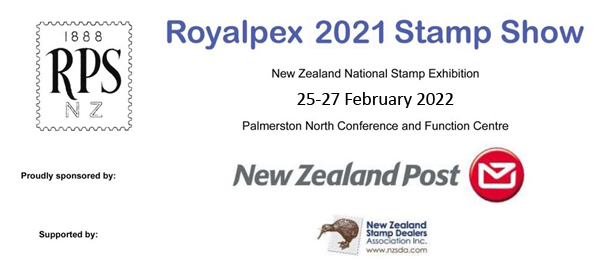 New Zealand was in the Covid-19 "Red" traffic light category. This constrained the number of participants and reduced the attractiveness of the exhibition to sponsors and dealers. The event had already been postponed twice and it was decided Royalpex 2021 would no longer run as a public event. NZPF endorsed a change to a 'Judging-Only' Exhibition so results will be recognised and entrants will still qualify for medals and prizes. High quality copies of exhibits from Australia, the United Arab Emirates and Denmark were mounted in frames and judged. NZ exhibitors were given the choice of being judged, transferred to WPS100 or having their entry fees refunded. Between over 300 frames were judged.
The results can be found at Royalpex 2021 – Awards list
The Prospectus may be viewed at Royalpex 2021- Prospectus.