NZPF Southern Region established 1954
Meetings
Stoke Baptist Church, 648 Main Road, Stoke 2nd Tuesday September to March at 6:30pm and 2nd Sunday April to August at 2:00pm.
Normal agenda – talking about stamps – items of interest, letter of the month and a special topic. General business. guest speakers or workshops.
Members' sales are held, time permitting, at all meetings.
Calendar of events
The programme is subject to the impact of Covid on the availability of the speaker/s and attendance will be subject to whatever restrictions the society/club must apply.  If you plan visiting, please contact the society/club prior to attending to determine any programme changes and conditions of attendance that might apply.
2022
Jun 12 –
Nelson AGM; member presentation; Mitchener Cup
Jul 10 –
President's night; Mitchener Cup
Aug 14 –
Paul Wales; Mitchener Cup
Sep 11 –
8- to 16-page Competition; members' presentations
Oct 11 –
Jenny & Norman Banfield; Mitchener Cup
Nov 8 –
Members' buy, sell and exchange; Mitchener Cup
Dec 13 –
Nelson Christmas meeting; Mitchener Cup
Club activities and services
Newsletter
Posted or emailed each month to members.
Activities
Members' sales are held prior to meetings.
Monthly competitions – letter of the month and special topic.
Four page competition once per year
Eight page competition once per year.
Circuits as material is available.
Subscriptions
Yearly subscription $20
Circuit books only $5.00[/fusion_builder_column][/fusion_builder_row][/fusion_builder_container]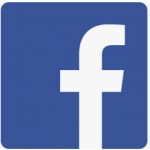 facebook Groups: Nelson Philatelic Society