Stephen says
NZPF Awards
Club news
International and National Exhibition Reports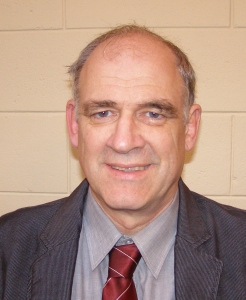 Stephen says –
Welcome to this January newsletter – the first of 2021.  Another year gone and many would say good riddance.  2020 was all about the virus, and we are all looking forward to 2021 which we hope can only be better. We are very lucky in NZ compare with most of the rest of the world.  Many of us are little affected with what is happening around the world, but it is difficult to travel overseas. So, instead off travelling overseas a lot of the surplus money is been spent on new cars, fixing up the house and hobbies.
Covid 19 – Mail
Many postal administrations are back up and running, so my purchases from overseas are not taking the months to arrive in NZ they were a few months ago.  But, with the restrictions in flights resulting from Covid-19, mail to and from New Zealand continues to be disrupted.  The New Zealand Post website – https://www.nzpost.co.nz/contact-support/international-delivery-updates is regularly updated.  This shows mail is being sent by sea to a number of countries and service is still not available to some 49 countries at the time I write this.
Covid 19 – Stamp trade
Having attended a couple of stamp auctions in the later part of last year, I saw how popular our hobby still is, with good attendances and strong bidding.  Also, the roaring trade dealers appeared to do over the lockdown period hasn't really showed down much with some stamp accessorises still in short supply.
Society meetings
It appears society meetings are pretty well back to normal with visiting speakers now able to travel around again.  Some societies have the QR code scanning while others rely on their normal signing of a register of attending members and visitors.  Some venues used by societies and clubs require tracking and impose other conditions.
Some societies that tried Zoom meetings found them so successful they intend continuing with the idea. For example, the Royal are planning to have Zoom meeting every second month with normal meetings in the months in between.  Consequently, overseas members have a chance to attend the meetings and interact with other members.  Overseas clubs I belong to in England still have been unable to hold physical meeting and rely on Zoom meeting to stay in contact.  Aren't we lucky here in NZ?
Federation meetings
Federation executive had three Zoom meetings last year which we found successful.  The meetings did not seem to take as long.  We have decided to do the same this year and just have the AGM as a face-to-face meeting.   Even there we are looking at some possible options and you will hear of these in due course.
Zoom meetings do save Federation quite a bit of money as we do not need to hire a meeting room nor pay for air travel by your delegates.  Highly desirable when many sources of income, including interest on bank accounts, have fallen significantly.
Exhibitions
NZ2020 was to have been the first international exhibition of the year.  Its postponement as an FIAP international exhibition to 2023 set up a trend with the rest of exhibitions programmed for 2020 cancelled or postponed to 2022 or 2023.  To fill the exhibition void, countries like Bangladesh, Australia, USA, UK and many others held virtual philatelic exhibitions.  These covered one-frame or were multi-frames and were viewable for everyone to see on hosting websites.
I was involved with AusVipex (a one-frame virtual exhibition) organised by the Australian Philatelic Federation and open to Australian and New Zealand exhibitors.  The organisers very happy with the 67 entries received.  I was impressed with how it was run and, I'm sure it won't be the last Australian virtual.
Presently in 2021 the Covid pandemic has got worse around the world with secondary infections and new strains but, at least new vaccines are being rapidly rolled out around the world.  While some of the international exhibitions planned have been shifted to next year some are still on the calendar for 2021. Only time will tell whether they will be able to proceed.   From our perspective our borders must first start opening before we can even think about going to overseas exhibitions again.
A problem with the exhibition postponements is 2022 seems likely to be a busy year for exhibitions.  I am hoping to be able to attend a couple but, can New Zealand support them all.  We have a limited number of exhibitors, judges and commissioners and I am concerned we may have to decline some overseas exhibition invitations.
New Zealand's last planned National exhibition was Armistice 2018 (while NZ2020 ended up as a national only internationally qualified NZ exhibits were shown).  Thus, we are looking forward to Royalpex in Palmerston North in September this year.  I know Australians who are keen on attending as nobody there has been able to physically go to an exhibition since Covid struck in March.  So, here's hoping a travel bubble with Australia will be established by then.  If a travel bubble does eventuate, why not pop over to Newcastle in October for the Australian half national – it sure is tempting.
Federation awards
Congratulations to those who won Federation awards in 2020.
We will be looking for nominations for 2021 shortly.  Have a look around your club.  There could well be members who deserve an award.  The criteria for the various awards presented by Federation can be found on the NZPF website as well nomination forms.  Check https://nzpf.org.nz/about-us/philatelic-awards/
I can be contacted by email at any time – president@nzpf.org.nz
Stephen Chivers, President
2020 Federation Awards
Jenny Long 'Award of Honour'
Jenny is a picture postcard specialist and has developed two main exhibits:
Estuary to Esplanade – the Sumner Coast, New Zealand which was awarded a Gold at CPS100 in 2012, Gold with Distinction at Blenpex 2012, and awards at Australian exhibitions.
A Study of New Zealand Picture Postcards which was awarded a Large Gold and special prize at its first showing at the Capital Stamp Show 2015, Large Gold and special prize at the Armistice Stamp Show 2018, Gold at Finlandia 2017 (the first international exhibition with picture postcards as a full exhibition class), Gold at Singapore 2019, and has had the exhibit accepted for London 2022.
Jenny helped develop and did most of the technical preparation for a range of picture postcard seminars.  These included two-day seminars in Christchurch, Kapiti and Beijing, as well as shorter sessions in both NZ and overseas.  Much of the content is now on the FIP website, and her notes have been used by other presenters in both Asia (Chan Huei Lock) and Europe (Birthe King) and most likely others.
Jenny took on the role of co-Editor of the Postcard Pillar journal of the NZ Postcard Society with Jeff Long and they are now working on their 45th quarterly issue.  Jenny does most of the layout work, including typing up any articles which are hand-written, writes stories for cards which are submitted without a writeup, adds editorial notes to round out stories where required, and has written articles herself.
The journal has been submitted to various literature exhibitions, primarily overseas, and has been awarded gold medals in both NZ and Australia, Vermeil at Singapore 2019 and has been accepted for London 2022.
In addition, she has done most of the work to allow the reissue of two monographs:
Alan Jackson: NZ Postcard Rates and Regulations to 1939.
Alan Jackson and William Main: Wish You Were Here
During earthquake repairs to their house the two Editors worked on a special 100-page edition of the Postcard Pillar to mark the journal's 100th issue.  At the same time as preparing the special 100th issue, Jenny did all the work on creating and uploading material for the Postcard Society website.
Jenny has been the Jury Secretary for Upper Hutt 2013 and Baypex 2014 and had major unofficial roles at Timpex 2009 and Armistice Stamp Show 2018 when bin room experience and knowledge was suddenly needed.   Jenny stepped in as Jury Secretary at NZ2020 when overseas participation did not eventuate.
Sue Vernall 'Award of Honour'
Sue Vernall has assembled three significant collections in different categories, all of which have been exhibited and won awards at national and international level.
Dr David Livingstone 1813-1873 Open Class has received a Vermeil at national level.
Kenya Uganda Tanganyika Postal History 1933-1961 Postal History class received a Gold at national level and Large Vermeil at Taipei 2015 (FIAP) and New York 2016 (FIP).
Salisbury – Cathedral City of England Postcard class has received a Large Vermeil at national level.
The range of these exhibits, across three quite different classes, is indicative of the breadth of philatelic knowledge Sue has been able to demonstrate.
Sue has been a long-standing member of the Wellington Philatelic Society, and a member of its Committee and is currently Vice-President. From 1997-2003 she was the society's Newsletter Editor.
She has mentored several exhibitors who have subsequently achieved improved awards.
Sue has performed a wide range of services to philately in recent years including:
a National judge at a number of exhibitions in New Zealand.
Secretary to the Jury at Wellington 2003, Tarapex 2008 and Capital Stamp Show 2015.
in the Association of NZ Philatelic Judges, she is Treasurer, Newsletter Editor and NZPF Liaison Officer.
she has been a Trustee and Secretary of the NZ National Philatelic Trust since March 2018.
she was on the Organising Committee for the Capital Stamp Show 2015, and for NZ 2020 and in both cases was, among other things, the Shop Manager and Fund raiser.
She has also been the NZ Commissioner and Judge at Sharjah 2016 and Sydney 2019.
Barry Scott 'Award of Merit'
The Whangarei Philatelic Society, in nominating Barry commented 'although he has been involved in many parts of the national and international scene, his efforts in helping so many of us with advice on exhibiting and imparting his knowledge has been invaluable.
Barry has been a National Judge since 1988 and an FIP Judge since 1996 and he is now accredited at that level in Aerophilately, Postal History and Postal Stationary.
Barry has had many exhibits with awards ranging up to FIP Large Gold in Postal History (NZ Routes & Rates 1818-1855) and FIP Gold in Aerophilately (Imperial Airways).  He has also exhibited Postal Stationery and One-frame exhibits internationally'
He has been NZPF delegate on the FIP Postal Stationery Commission for many years, was Northern Region delegate on NZPF for 5 years 2014-18 and has been a NZ Commissioner overseas.
With Robin Startup he co-authored Treasured Letters. New Zealand Prisoner of War Air Letter Cards 1941-1945.
Barry is a Fellow of the Royal Philatelic Society of London (RPSL) and is their Regional Representative in New Zealand.  He has written articles for their journal London Philatelist, has made a presentation to then at their headquarters in London and has organised RPSL member weekends in New Zealand for many years
Barry has mentored other exhibitors enabling them to get higher awards and organised exhibitors' clinics.
Andrew McNiven 'Award for Service'
The Upper Hutt Stamp Club nominated Andrew for an award on the basis of:
his support of many philatelic clubs and his promotion of the hobby
his volunteer work in the archival world of stamps and related material at TePapa and New Zealand Archives
the many articles he has written for different clubs concerning stamps and postal history
Andrew enjoys researching and has produced or is producing many documents detailing this research.
Andrew has been involved as author or co-author of many articles, particularly for Mail Coach (Postal History Society of NZ) and with Brian Vincent in the NZ Stamp Collector (Royal Philatelic Society of NZ) and John Watts on a new edition of Pictorial and Special Event Date Stamps of New Zealand; he is the current editor of the Upper Hutt Stamp Club's newsletter (which received a Silver medal at the 16th NZ National Philatelic Literature Exhibition Sep 2019); and he co-authored with Robin Startup Postmark Taranaki in 1986.
He has a good understanding of the NZ Post and related archives and has assisted NZ Post Stamps & Coins and Te Papa with his knowledge.
Now that he has retired (Yeah Right!) we anticipate we will be hearing a lot more of and from Andrew in the coming years.
Earle Howe 'Award for Service'
Most stamp collectors in New Zealand who know Earle generally recognise him as the helpful dealer, generally accompanied by his wife Ruth, at Fairs, Stamp Shows and occasionally at Society dealer evenings.
Earle in addition has been a member of a number of societies, including as an officer holder in some and retains his connection with many of them to this day.  He has presented talks to societies on aspects of his collection, dealing and providing insights for collectors in preparing for the management of their collections when they pass away.
In putting Earle's name forward for this award, the NZPF executive was aware of his contributions in the areas described above but in addition wished to recognise his long-standing role as Executive Officer for the NZSDA.  Earle stood down from that position in 2020 but during his tenure NZPF had benefitted from his valuable liaison with NZPF which ensured a fruitful relationship between the two organisations.  One specific outcome, which had much to do with Earle's persistence and diplomacy, was the signing of the Support Agreement for New Zealand National Philatelic Exhibitions between NZPF and NZSDA.
Leigh Gravestock – New Zealand Medal of Philatelic Administration
Leigh has been involved with philately in an administrative capacity at local, regional and national level since the early 1990s.  She is willing, innovative, efficient and supportive to others in all administrative roles she has undertaken over the last 30 years.  All this while working in full time employment, often in stressful work situations.
The nomination outlined Leigh's record of administrative roles and achievements:
Local
Wellington Philatelic Society: committee member 1996/97 and Treasurer 1997;
Lower Hutt Philatelic Society: 1997 to June 2020 Committee Member, President three terms, Vice President and Newsletter Editor for several years to 2020.
Regional
Wellington Regional Stamp Show (annual): Bin Room Manager since inception in 1997 and member of the organising committee since 2012.
NZ Interclub One Frame Competition Wellington September 2019: Bin Room Manager
National
New Zealand Philatelic Federation: delegate for the NZ Central Region since 2010 and NZPF treasurer since July 2016 a position she currently holds.
NZ National Exhibitions: Chairman/organising committee member/Bin Room Manager or Jury Secretary of the following exhibitions:
Stampex 1995: secretary of the organising committee for this National Youth and 16-page Exhibition
Welpex 2003: Bin Room Manager with Ross Gainsford
Huttpex 2007 Stampshow: Chairman
Upper Hutt 2013: Exhibits Officer and Bin Room Manager
The Capital Stamp Show 2015: Treasurer, Exhibits Officer, Bin Room Manager, assistant Jury Secretary. Prior to the 2015 exhibition Leigh wrote an Access database programme for jury secretaries so exhibit entries, generation of judging sheets, a variety of printouts, information for Catalogue and Awards List publications and the results are all in one software package.  To assist in its first application, she was assistant Jury Secretary for The Capital Stamp Show.  This innovation was a great improvement on jury software used in previous exhibitions (SWV personal experience)
Christchurch 2016: Jury Secretary
Royalpex 2017: Exhibits Officer & Jury Secretary
NZ2020: FIAP Exhibition 1200 frames -first International in NZ for 30 years (sadly changed to a national due to Covid 19). Treasurer, Fund Raising applications to non-philatelic organisations, designed software for invoicing/receipting shop purchases, worked with the Commissioner General with respect to exhibits, provided envelope cover sheets and frame labels for original entries and at very short notice for replacement exhibits.
All these roles required not only the production of documents and/or being present for the event but many, many hours in preparation for same.  This applies to exhibitions where there is an enormous volume of budgets, paperwork, databases, tables to be designed and completed beforehand in preparation for the event.  The Treasurer role does not finish with exhibition closure as there are many hours of work involved in collating and summarising the financial accounts, often involving GST issues, for submission to NZPF.
3. Club News
The following details are summarised from reports presented to the Federation meeting in the November 2020 by the regional delegates and have been further updated as appropriate by the editor.
Northern Region
2021 Events:
– Saturday TBA February Auckland PS Red Dot Sale
– Saturday 17 April South Auckland PS Stamp Fair
– Saturday 15 May Whangarei PS Stamp Fair
– Saturday TBA June Auckland PS Exhibition, Mt Albert Memorial Hall
– Saturday 19 June Combined Northland Meeting
– Saturday 21 August Whangarei PS Stamp Fair
– Saturday 2 October North Shore Exhibition
– Saturday 30 October Waikato Ambury Shield Day and NZ Inter-club One Frame Competition
Auckland Philatelic Society – further meetings cancelled due to Auckland lock down and the venue required for early voting for the elections. A Red Dot Sale had to be moved to another venue because of the elections. AGM held after two reschedules. Nic Hendy is the secretary and Andrew Dolphin joins the committee.
Auckland City Council has prevented access to display boards (see Suburban Stamp club report in same venue). Two boxes of exhibition frames were sent to Whangarei PS for the National One Frame Exhibition and remain there. The rest in storage have been disposed of.
Suburban – one meeting cancelled due to Auckland lock down and another as the venue required for early voting for the elections. 12-14 members regularly attending. The storage area in the council owned hall has been locked and no key provided for access to display boards stored in there. Six available boards need to be transported to and from each meeting in a van or station wagon. A new venue would be ideal but easier said than done.
South Auckland Philatelic Society – one further cancelled meeting and one held at Level 2 for second Auckland lock down period. Exhibition frames have been disposed of by the storage company to a community trust and the boxes dumped. Hunters Corner PO Box lobby has been closed. New address is PO Box 23265, Manukau 2241. COGS grant received for running expenses for 2020-21.
Whangarei – New president is David Bell. National One Frame competition judged but not displayed due to Auckland at Covid19 Level 2. 56 entries.
North Shore – Annual Exhibition was held on 3 October. The Interclub One Frame Competition was cancelled and we were able to persuade several clubs to transfer their entries to us, resulting in 29 excellent displays, including Manawatu who were obliged to cancel their own Show. As expected, the attendance was a little down on previous years, but for those who did attend, it was an excellent day, with Monica Comrie taking the Rob Hunt Grand Award.
The annual interclub quiz will be contested by South Auckland PS, Pukekohe SC and North Shore PS at the Christmas Party on 9 December.
Waikato – Ambury Shield 31 October – 6 clubs entered. Won by Waikato PS, Second Tauranga PS, Third Whangarei PS. Attendance numbers down and dealers reported a slow day.
Howick – four meetings held this year with attendance of 10+ from a membership of 15.
Postal History Society – five meetings have been held this year in Auckland with 10+ members attending. David Armishaw is acting president.
Taupo – Core group of six active members meeting in member's homes on the first Tuesday evening Feb-December.  There is an alphabet one page followed by recent acquisitions and discussing topics of philatelic interest.
Central Region (Paul McTaggart)
Since the July report clubs across the Central Region have continued to meet however COVID-19 has still been an issue many clubs and Societies have had to work around.  Most societies and clubs have completed their AGM's either on time or as a special late meeting or a special meeting after restrictions were lifted.
Manawatu Philatelic Society (MPS) has an opening for their President with Neil Fenwick having moved back to the Lower Hutt area, but the Society has two active Vice Presidents and other officers and seem to be in good form.
Three members of the MPS presented interesting exhibits at the September Society monthly meeting covering topics such as "Russian Civil War", "Antarctica" and "NZ Letter Cards".
MPS also participated in the NZ Interclub one frame competition with four members of the Society contributing to the successful North Shore National Exhibition in October.
The MPS annual PIM Cup 16-page competition was won by Neil Fenwick with his outstanding exhibit of the "1898 Pictorials used in the Pacific Islands".
In November the MPS hosted the Horowhenua Philatelic Society for their annual event.  This year a Display/Quiz fifty-fifty points competition was won narrowly by Manawatu.  MPS members were engaged in a fascinating Scavenger Hunt- due to be displayed and judged at the December Christmas function.
Unfortunately, the annual Collectors Expo & Convention was first postponed and then later cancelled.  However, planning is now advanced for the next Expo to be held on Sat 17 April 2021 in Palmerston North.
From other newsletters received and discussions with members of Societies / Clubs the following is noted.
Hawkes Bay Philatelic Society – AGM was held in August with officer roles filled with incumbents except for the secretary which was filled by Malcolm Stockwell after the resignation of Margaret Little.  Hawkes Bay and the Hastings Stamp Collectors Club held a Mini exhibition in December.
Upper Hutt seems to be is in a good position with generally good attendance at meetings and engagement in club activities seems high.  The Club's incumbent committee has continued for the following year.
Horowhenua Philatelic Society while also small in membership is none-the-less very active.  I had the pleasure of presenting to the Society on 14 September and everyone in attendance seemed in good spirits. I had the opportunity at this meeting to outline the role of the NZPF and direct members to the resources available to them on the NZPF website.
Royal Philatelic Society of New Zealand held its AGM in November and office positions were filled from the incumbents.  The Society was pleased to report a positive result for its end of year financials and the slide in membership seems to have been halted for the meantime.
The RPSNZ held its first member ZOOM presentation meeting in October which attracted members from New Zealand, Australia, United Kingdom and the United States of America.  Some 45 members were online for this event with four speakers presenting.  Overall, the format and presentations were well received, and the Society was planning their next presentation for members in December.
Planning for RoyalPex 2021 continues.  COVID has wreaked havoc with the desired location of the Distinction Hotel in Hamilton as it is currently used as a managed isolation and quarantine (MIQ) centre.  The RPSNZ Council felt it was too risky to commit to this location with the current uncertainty.  Palmerston North is currently the proposed option for a location. [Note this has since been confirmed.]
Wellington Philatelic Society had Bob Gibson being presented with the New Zealand Medal of Philatelic Administration in recognition of his 2018 award at the October meeting.  The Society has good attendance at meetings and has also been running Zoom committee meetings over the year.
The WPS is well underway with its planning for its proposed upcoming 2022 exhibition and details of progress by the planning committee were outlined in the NZPF co-ordinators report.
At the Hutt Valley Philatelic Society meeting in October Leigh Gravestock was awarded the New Zealand Medal of Philatelic Administration award [see NZPF awards above].
Southern Region
Top-of-the-South (Josh Black)
As the year rushed towards Christmas ever faster the members of the Marlborough Stamp Collectors Club continued to support activities with a vastly different programme delivered compared to what had been anticipated and planned.  There was a good turnout of over 20 members to Louise Brownie's talk on her Kauri exhibit – a topic she is very passionate about.
Paul Wales showing some of the material available on his website.  It is always good to see errors on postage stamps and he showed a number of examples along with some superb early New Zealand material.  It was also interesting to hear Industries Fairs and other similar events which had temporary post offices are becoming very popular collectables.
Finally, in November we had Ron Hebberd talking on the evolution of exhibiting.  This was very interesting as he had exhibits written up in the 1980s which today would be considered unacceptable but then were common practice.  Now retired we were advised he might update them for future exhibitions.
The Nelson society has been active and continuing with their programme for the year.  However, they have been forced to find a new meeting location as their regular location is undergoing extensive renovations.
They are trying to get people to show their collections by asking a few members for each meeting to bring along a few pages from their collection and give a brief talk on them.  It can be hard for some to speak in front of a group of people but, the process being used means they are not in the spotlight for long.  I think it is a way to encourage people to show what they collect.  Certainly, well worth trying.
With Xmas knocking on the door our collectors are taking a break from stamps but will be back into the swing of things early next year
Rest of the South (Sue Claridge)
Clubs regaining momentum following Covid-19 problems with regular meetings again.
The Christchurch Philatelic Centre is being used again.  Concerns are, however, being expressed at the costs of running the building which is huge and income does not currently meet this.
There are continued problems with membership declining in both adult club and youth club with the possibility of the junior club folding.  A membership drive promotion was being considered with sub-committees meeting regularly to discuss what can be done locally to help boost the hobby.  Clubs do not want to increase subscriptions but the cost of printing and posting hard copy newsletters is putting pressure on this.  Closer look at on-line distribution where possible for members is being considered.
In hindsight a missed opportunity which can be investigated next year is to incorporate further displays in the philatelic rooms, library, museums etc.  good interest in the display, but no new members gained.
International and National Exhibition Reports
AusVipex Virtual One-Frame Exhibition, October 2020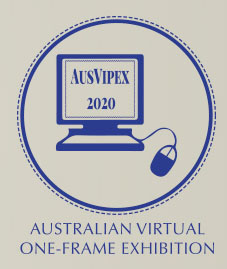 AusVipex was an Australian National virtual One-frame stamp Exhibition organised by the Australian Philatelic Federation.  The exhibition was a response to the cancellation of exhibitions due to the COVID-19 pandemic.  The exhibition was open to residents of Australia and New Zealand.
Exhibits had to be provided as scans at a minimum resolution of 300ppi.  These were progressively posted on the AusVipex website over approximately a two-week period late October (closing date for scans had been 20 October).
By closing date 68 one-frame exhibits had been entered of which 12 came from New Zealand.
A jury panel of 12 (including NZ judge Stephen Chivers) were split into teams and electronic files (PDF) of each of the assigned exhibits sent to each team member.  From there normal judging procedures were followed using Zoom conference calls.  This included individual team meetings and sessions involving all the jury.  This allowed consensus to be reached on the results.
Once judging was complete the results were posted on the website.
In addition to a certificate, medal and feedback form being posted to each exhibitor a general feedback session involving all the jury and interested exhibitors took place by Zoom meeting and this was followed by individual exhibitors being able to meet with the team that judged their exhibit for a personal feedback session.
Around the time the results were posted the AusVipex website was receiving 900 – 1,000 page-views per day.  Check https://www.ausvipex2020.com.au/ while you can as the exhibits will be on display for a limited time.
Awards, medals and prizes were awarded according to standard Australian Philatelic Exhibition rules.
New Zealand Results
Andrew Gould The New Zealand Chalon Paper Fold Variety Trad 81 LV
Andrew Gould The New Zealand Chalon Overlap Variety Trad 90 LG
Ross Marshall Poland Postage Due, Plate Study 0f 4 Value of 1919 Trad 84 LV
Ross Marshall Poland Postage Due, Plate Study of 2- Value of 1919 Trad 84 LV
Ross Marshall Poland Postage Due, Plate Study of 30- Value of 1919 Trad 84 LV
Ross Marshall Poland First Official Stamp Issues 1920 Trad 83 LV
Bob Gibson Berlin Stalinallee 1953-1961, Deutsche Demokratische Republik Trad 83 LV
Lindsay Chitty MV Gripsholm Mail, Diplomatic Exchange Vessel, Far East WWII PH 86 G
Ross Marshall Poland Judicial Mail PH 86 G
Ross Marshall Russian Mail to Britain 'via Hamburg' PH 88 G
Bob Watson Letters from New Zealand to the USA in the Nineteenth Century PH 87 G
Doug Tennant Ulm's July 1934 Air mail from New Zealand Aerophilately 86 G
Michael Christensen New Zealand 1990 Open 74 LS
Upcoming New Zealand National Exhibitions
Royalpex 2021
This exhibition is to be held 10-12 September 2021.  The venue has been shifted from Hamilton to the Palmerston North Conference and Function Centre, 354 Main Street, Palmerston North.  Two previous exhibitions have been held at this venue.
17th NZ National Philatelic Literature Exhibition 2021
This exhibition is to be held 21 November 2021 at the Philatelic Centre, Mandeville Street, Riccarton, Christchurch.  The Prospectus and other information relating to the exhibition should be published shortly.
WPS100 Stamp Show
This National Exhibition celebrates 100 years of the Wellington Philatelic Society.  It is to be held at Te Rauparaha Stadium, Porirua 15-17 July 2022.  This exhibition will also host the Australasian Challenge.